With the recent sudden shift to home based teaching and learning, I began working to see how my students could continue learning their Social Studies curriculum.
Distance Learning for Social Studies
We were in the middle of our Road to the Revolution unit and had just begun using Liberty's Kids to supplement our class work. I knew Liberty's Kids would be a great way for kids to continue their learning at home!
My students have always enjoyed watching this animated series, and last year I created crossword puzzles to go with each episode to reinforce the important people and events depicted.
Some adjustments to the crosswords would need to be made to allow for distance learning. The first thing I did was create files for each crossword, so that teachers can post them individually. I added a cover sheet to each file that includes a link to the episode on YouTube. The word bank for the puzzle is also included on the cover sheet, just in case students need that support in completing it. I knew many of my students would be unable to print the puzzles, so I created a new online puzzle for each episode as well.
Students can even complete them on their phones! A link to the online crossword puzzle is provided in each episode's file. You can find the complete set of Liberty's Kids Crossword Puzzles in my
TPT Store.
In addition to the Liberty's Kids episodes, I will be using the online resource
Ducksters
.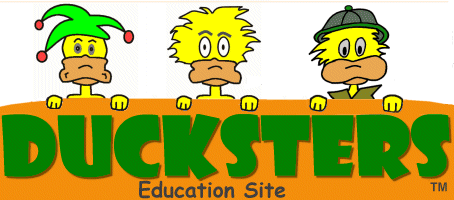 Ducksters has a multitude of informational texts that relate to our 5th grade social studies curriculum. Kids can click on a recorded reading of the passage and take a 10 question quiz.
I just finished my first
Google Drive unit
, perfect for distance learning or as a supplement to the instruction in your classroom!